Helping sales teams do more
Vymo is a sales engagement platform for global enterprises.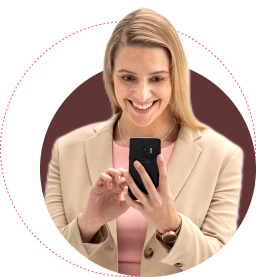 More than just a CRM
In our personal lives, we're used to the convenience of apps like Uber or Amazon that give before we ask. Why should enterprise applications be any different? That is the question Yamini (ex-McKinsey) and Venkat (ex-Google) asked in 2013. They set out to solve for salespeople who needed more than just a CRM to delight their customers.
We're growing every minute!
Vymo Values
Our values are - What we believe in, what we are and what we want to be.
Own what you do even when nobody's watching
Top-quality work shouldn't need supervision
When it comes to quality, the buck stops with you
We make our work reliable, do what we do well, and proactively act to make sure we're delivering the best quality possible
Obsess over delivering value to customers
Every person on our team thinks about our customers first, the rest second
Be respectful and earn trust
We believe that staying respectful and calm through any situation is the best way to earn trust — be it from our stakeholders or customers
Innovate iteratively and constantly
We're not happy staying idle. We learn what our customers want and innovate to provide best value
OUR LEADERSHIP
We believe a great customer experience is built from the inside out.
Our investors

Rather than dispensing "one-size-fits-all" advice, it instead offers coaching that's uniquely tailored to each worker and the task they're doing at any given moment....
Gordon Ritter
Emergence Capital