There's a lot that goes into a successful sale
When did you reach out to Prospect?
Who did you reach out to?
How did you reach out to Prospect?
What value did the Prospect buy?
How much did the customer pay?
How much time did it take to close?
Did the Customer refer you other?
Customer 360 & Seller 360
Now get both Customer 360 and Seller 360 with Vymo
A single pane of glass
Present a single pane of glass to your sellers, so they can operate on the go 
Captures Activity
Vymo captures calls, meetings, emails, and remote engagement automagically
Nudges next best actions
Vymo nudges next best actions contextually to improve sales outcomes  
Give your team the best Activity Management System in the market!
Increase sales productivity
Improve customer experience
Impact revenue directly
Reducing Turnaround times (TAT) For HDFC Bank
85%
Increase in daily active users
2x
Increase in customer sourcing
7x
Reduction in time to conversion ( TAT)
Deployed for 350,000+ salespeople in 65+ world leading enterprises
Recognized for driving sales productivity
"Vymo should be of interest to application leaders that need to make a step change in sales productivity."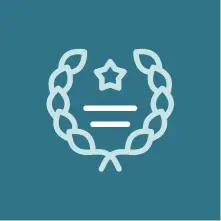 Microsoft 'AI for All Award
"Vymo is fundamentally changing how financial services work." – Satya Nadella

CB Insights recognizes Vymo among AI Startups Enhancing Sales