Vymo is an intelligent sales engagement platform built on these core pillars:
Interoperability
Seamlessly integrates with your internal & external systems
Single Pane of Glass
Unified interface for complete visibility
Intelligence
ML and Rule-based intelligence to drive behaviors
Enterprise Grade
Security and Governance at scale
Need for a sales engagement platform
Get data, insights, and interventions.
To drive large-scale productivity shifts.
Drive process efficiencies without compromising on the risk.
Scale faster and reduce time-to-market.
Break down complexities of channels, customers, stakeholders with a single interface.
Vymo's Banking Solutions Suite
Relationships for Branch Banking
World-leading unified frontline interface that enables powerful & collaborative customer relationship management.
Breaks silos between product/business lines - facilitates smooth cross-sell across products on a unified customer 360.
Drives customer centricity, massively expands the potential customer base, and increases cross-sell.
Lending Sales
Comprehensive mobile-first solution for the frontline teams and managers in all retail lending business lines.
From prospecting till underwriting-handover, with integrations and ML-based intelligent recommendations.
Pre-packaged solutions for Personal Loans, Credit Cards, Home Loans, 2-Wheeler/4-Wheeler Loans, etc.
Collections
End-to-end digital platform for debt collections - across field collections, tele-calling, and digital outreach.
Includes settlement, hardship, legal, payment workflows. Complete configurability to banks' requirements.
ML-based intelligence built in for case categorization, case allocation, outreach recommendations, etc.
Reducing Turnaround times (TAT) For HDFC Bank
85%
Increase in daily active users
2x
Increase in customer sourcing
7x
Reduction in time to conversion ( TAT)
Deployed for 350,000+ salespeople in 65+ world leading enterprises
Recognized for driving sales productivity
"Vymo should be of interest to application leaders that need to make a step change in sales productivity."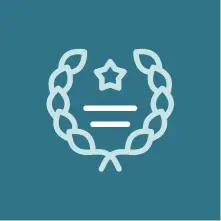 Microsoft 'AI for All Award
"Vymo is fundamentally changing how financial services work." – Satya Nadella

CB Insights recognizes Vymo among AI Startups Enhancing Sales