Turn systems of records into systems of insight
Drive targeted interventions, improve outcomes
Leverage data across the customer lifecycle
Transforming data into

intelligent insights
Winning Behaviours
Identify the best practices of your star performers and nudge the rest of your team towards winning behaviours

Calling new lead Linda within 2 hours will increase your chance of conversion by 50%
45 minutes ago
Personal Assistant
Get a single plane of glass view into all your activities so you can plan, schedule & prioritise your week for maximum productivity and efficiency
Meet Dave Jacksone today. His renewal is due in a month.

Peter Mckinnon
Potential Lead
Personal Coach
Gain visibility into the activities, goals, and skill gaps of your team and intervene proactively through intelligent nudges, suggestions, and comprehensive data
Here is an engagement summary with Acme to prep for your business review call
45 minutes ago
User Journeys
Create collaborative persona-based workflows for all your sales reps so they can drive conversion and increase engagement
As a follow-up to your call with Noah James, click to send this product brochure
45 minutes ago
Recognized for driving sales productivity
"Vymo should be of interest to application leaders that need to make a step change in sales productivity."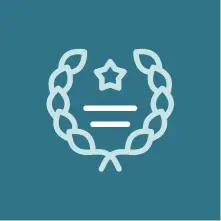 Microsoft 'AI for All Award
"Vymo is fundamentally changing how financial services work." – Satya Nadella

CB Insights recognizes Vymo among AI Startups Enhancing Sales
Do you have these challenges?
"Reliable data"
I don't know what my sales reps are doing as I don't have reliable sales activity data
"Customer Support"
Are my best customers getting the attention they need from my sales reps?
"Reducing churn"
I want to figure out which sales reps are at a risk of attrition and how I can prevent it.
"Increased engagement"
How can we cross-sell opportunities to our customers and increase business from intermediaries to optimize engagement?
"Better lead management"
Can I assign the right leads to the right sales reps and increase our chances of conversion?
"Efficient onboarding"
How can I onboard my sales reps efficiently and enable them to succeed?